Discussion Starter
•
#1
•
Been trying to install a Kenwood Nav double din today, I have 2 different mounting kits, and both suck:
This one was recommended on the forum: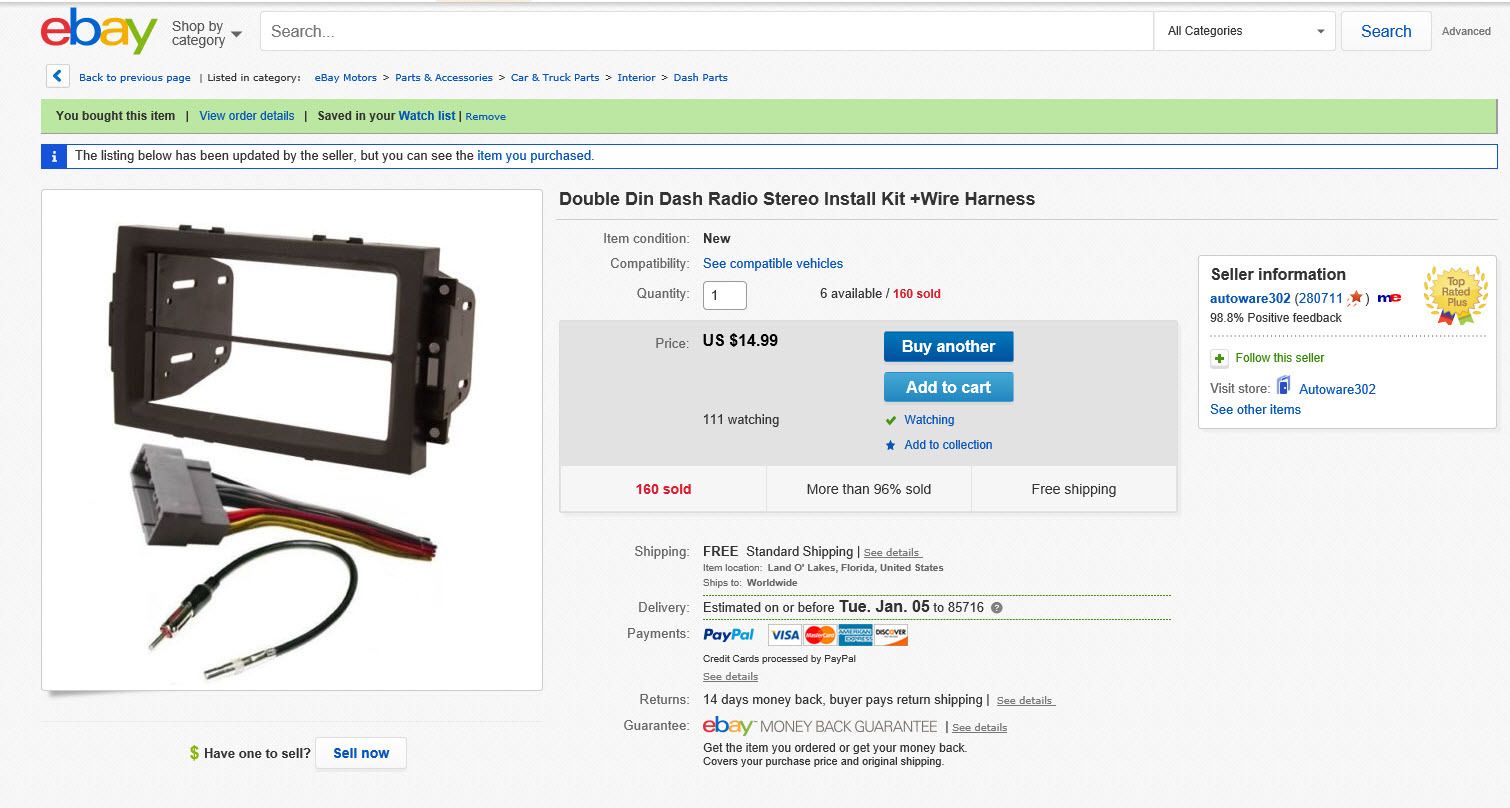 The problem is that the bezel is too big to fit thru the stock radio mounting hole. Besides, the bezel is almost 1" in depth; there is NWIH this would work.
This one was recommended by a local stereo shop: Normally $40, "on sale" for only $20...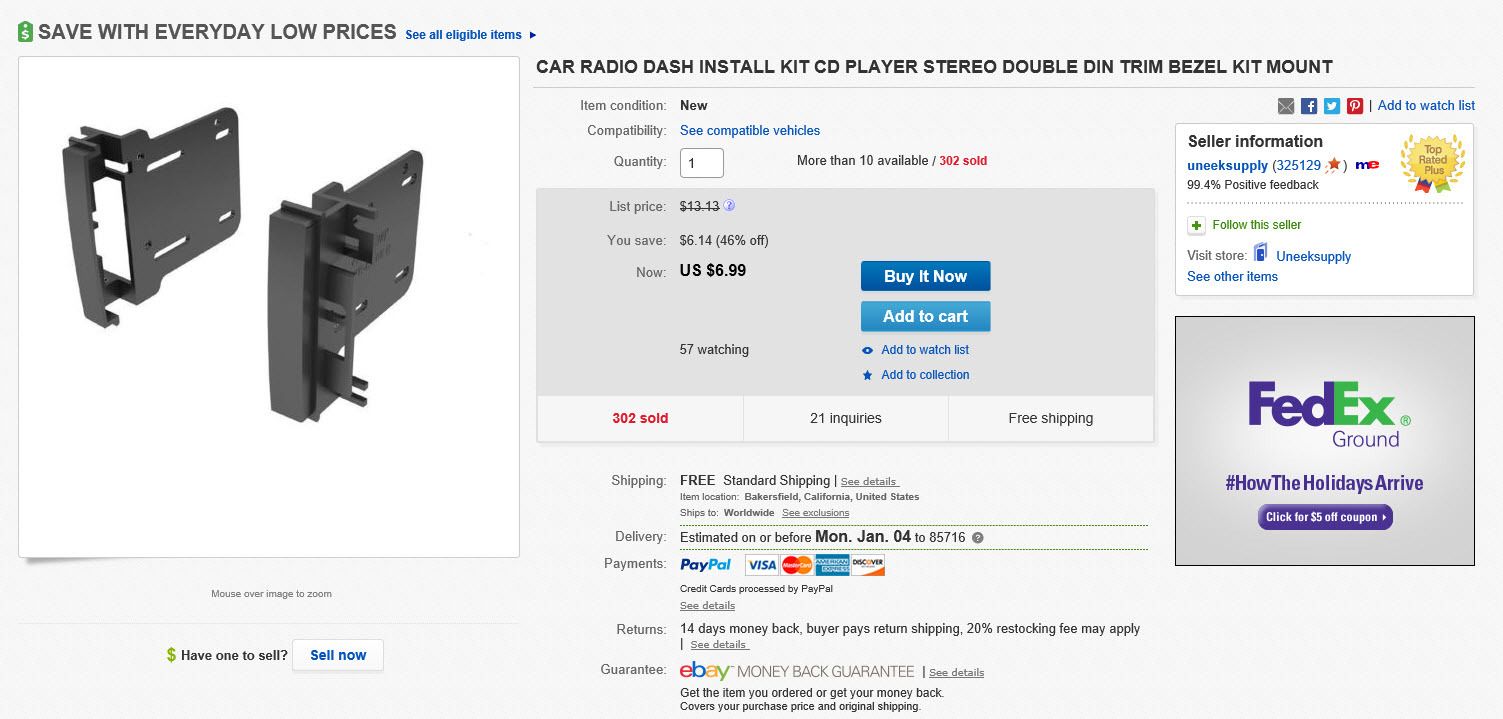 But when you tighten down the screws sufficiently to hold the radio, it distorts the plastic front side pieces - and the top to bottom fit is off over 1/4" as well.
It looks like this one might work, as it is a slightly different style, with a big enough FLAT plate to go over and mount to the radio sides, and then the stock facia goes on from the outside.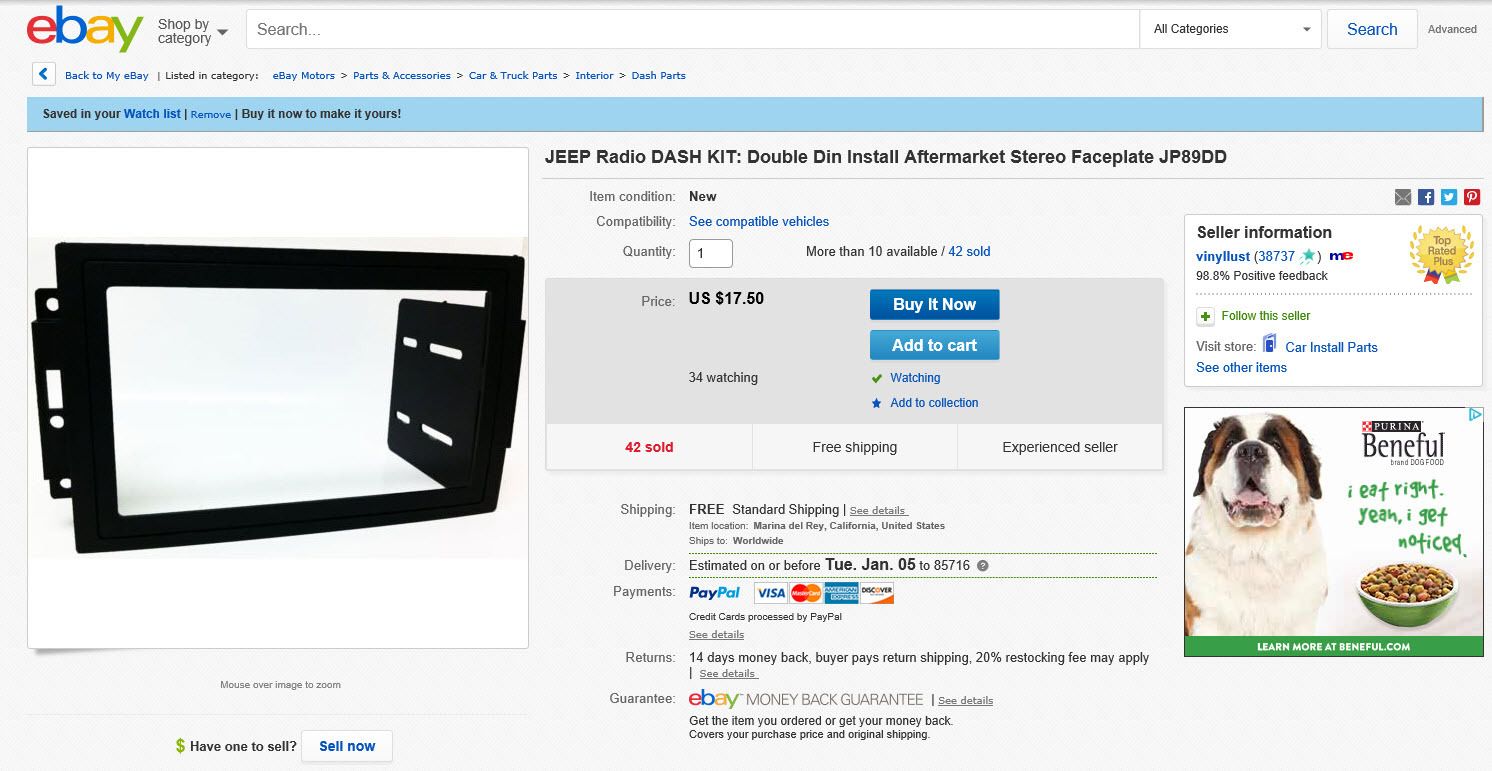 Anybody else had problems with this?