Discussion Starter
•
#1
•
So on Friday the 13th my wife was heading to the grocer when a 16 year old makes a left hand turn right in front of her causing her to clip his driver side rear tire. I'm posting here to show our unfortunate Jeep and to get a listing of everything that will need to be replaced and to kind of gather my thoughts.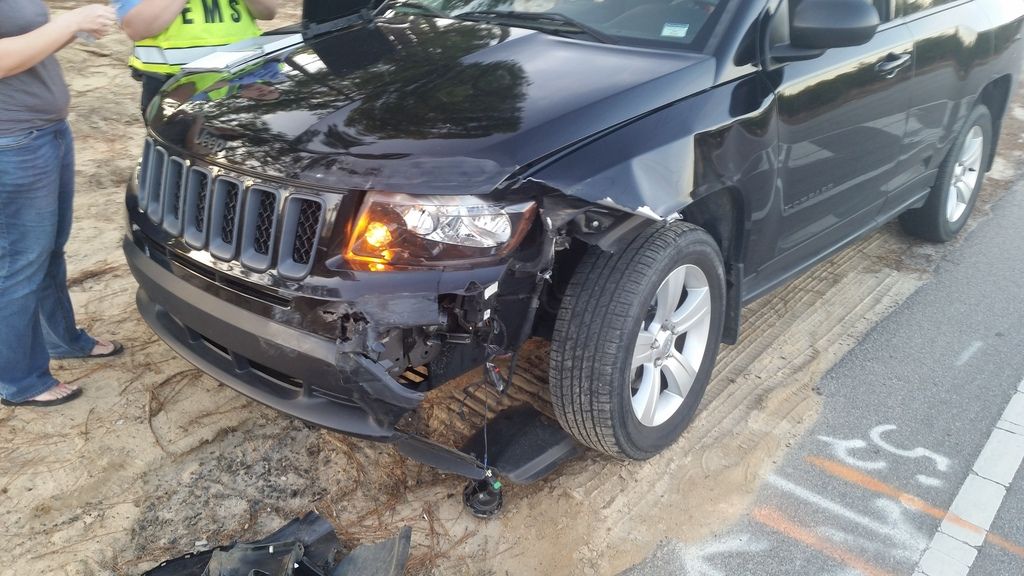 Since the vehicle has been at a storage yard this is the only representation I have to account for what is damaged.
Looks like:
Hood
Fender
Door
Headlight
Front bumper
Front lower valance
Fog light
As far as the mechanical components I am unsure due to not being able to look myself. Any suggestions or advise is appreciated. He was labeled at fault by the Highway Patrol Officer so I'm fairly sure its clean cut case, just annoying to have to deal with.