Hi,
I would like to do some modifications on a Jeep Compass. The problem is, that I am in Germany and the Jeep Compass is in Canada and belongs to a friend. I will be there in around a month and would like to modify it a bit (as a surprise).
I would be really happy if some of you would be so kind and measure something for me at his/hers Jeep Compass. I already tried finding one where I live, but there are none. Even the Jeep dealer said, he would not get any before next year.
1. Does a Jeep Compass (2011 and newer = facelift) have courtesy lights when you open the door?
Does it have door warning lights (red, in the back of the door)?
2. If it has those lights from 1. question, what kind of lamp is in it? W5W T10?
3. Could somebody please tell me how long, wide and deep those three "gaps" are?
Link:
4. Could somebody please tell me how long and wide the emergency flashlight (trunk light) is?
5. Does anybody know where I can put some wires the easiest from the engine compartment to the interior? The JC has an automatic gear shift.
6. Could somebody please tell me the hight of the red and green line in this picture?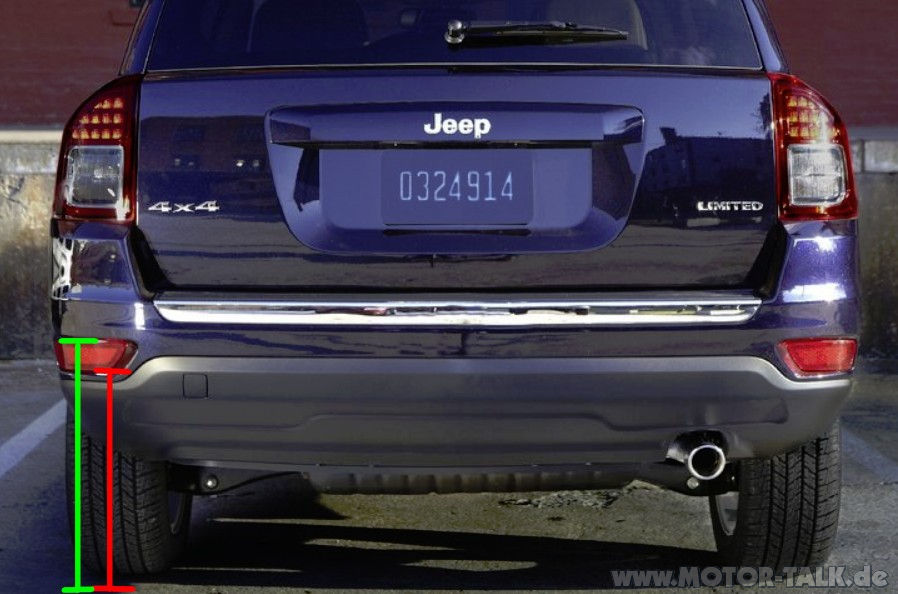 Thank you very much in advance!
All the best,
Chris