Discussion Starter
•
#1
•
Hello everyone.
First let me thank you for the terrific information. We found all your posts useful in making the decision to purchase our new 2007 Compass.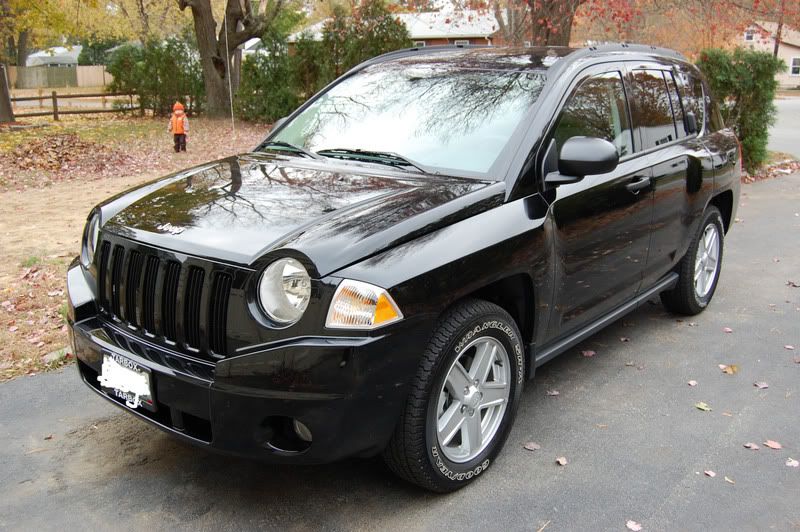 New, 2007, black, e package w/the good sound system, power windows, locks, etc. CVT trans. The only thing it didnt have that I like is the sunroof. Oh well. The year end incentives were VERY generous and enabled us to land about 6k south of msrp, so we were very happy.
So far it's everything we wanted. Plenty of cargo space for our roadtrips. Gas mileage has improved well with time. Our first tank netted us ~ 20mpg in mixed driving. For our second tankfull we did a 300 mile trip and landed in at jsut over 25mpg. The trip back had a fair amount of stop and go traffic, but we still got a nice 26.1mpg. Hopefully MPG will continue to improve as we complete break-in.
We have yet to recieve our lifetime warranty info, but I think that's just a good excuse to call HQ and hopefully land a nice $50 like some of you have managed.
I'm a car nut, and will likely look into modding sooner than later (as long as wifey isn't looking).
Thanks for letting me in
Tony