Discussion Starter
·
#1
·
Well got back from my first big long road trip.
The gas milage was not as good as I expected.
We came back on Christmas day so there was next to nothing in the way of traffic, a 4 to 4 1/2 hour drive took 3, it was great!!!
Comming back I was doing 79 to 80 MPH and it said I was getting 16 to 17 MPG, when I was going 70 (speed limit) it said I was getting 17 to 18 MPG. But what got me is when I hit the Dallas limits and the speed limit is 60, I drove 60 constant for about 25 minutes, it said I was getting 28MPG. Does going that much faster over 60 really hurt your MPG that much??
I guess for 3 adults and 1 baby we did ok, kind of had to do a little stuffing here and there to get everything to fit, we could have used just a little bit more room.
It rained almost the whole way comming back, needless to say going 80 mph in the rain never seemed so smooth, the Jeep held great!!
Ok now for the photos,
Hows that for a background??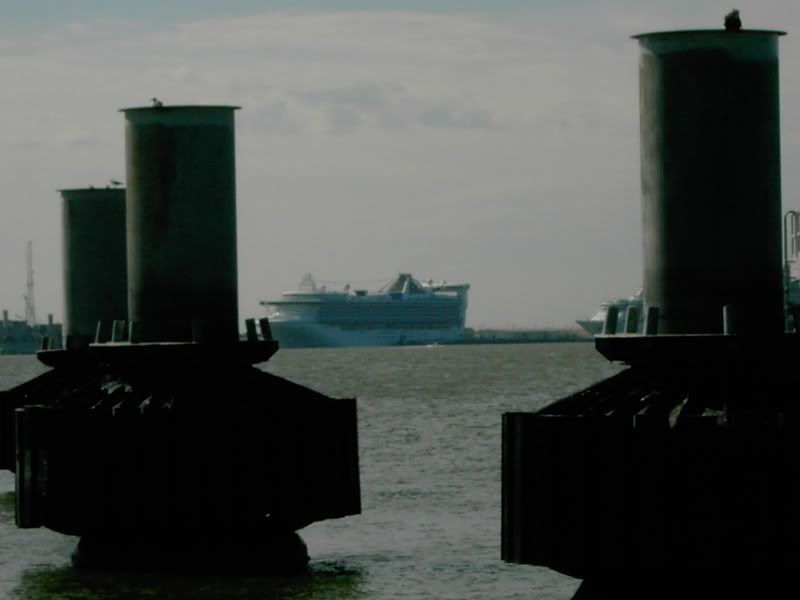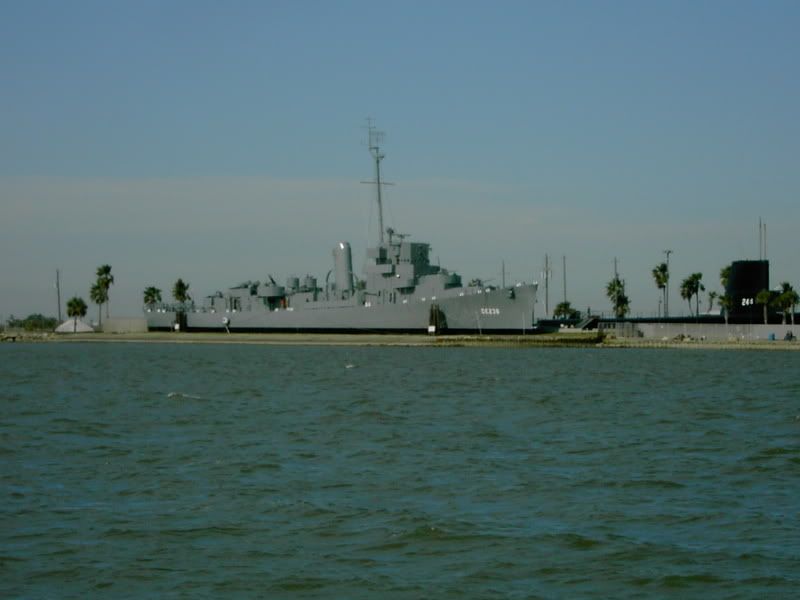 Looking out the window on a ferry.
Can you spot the Jeep?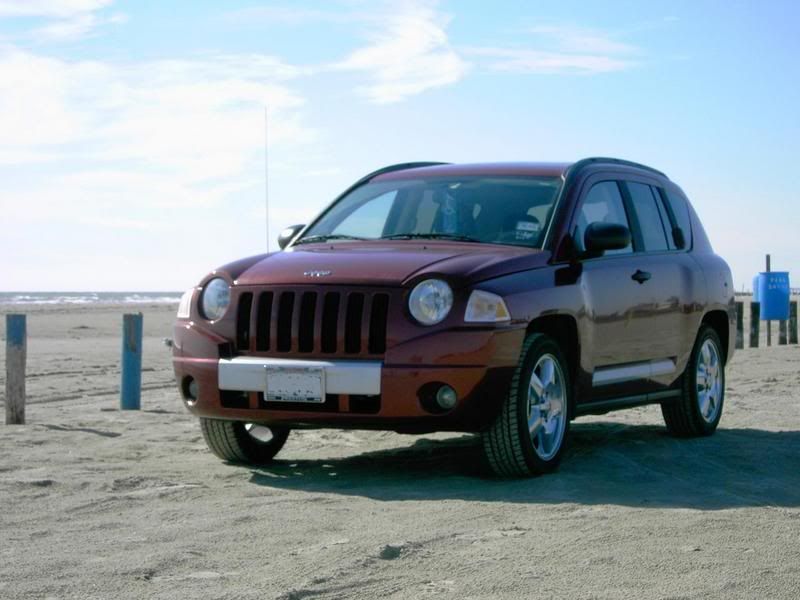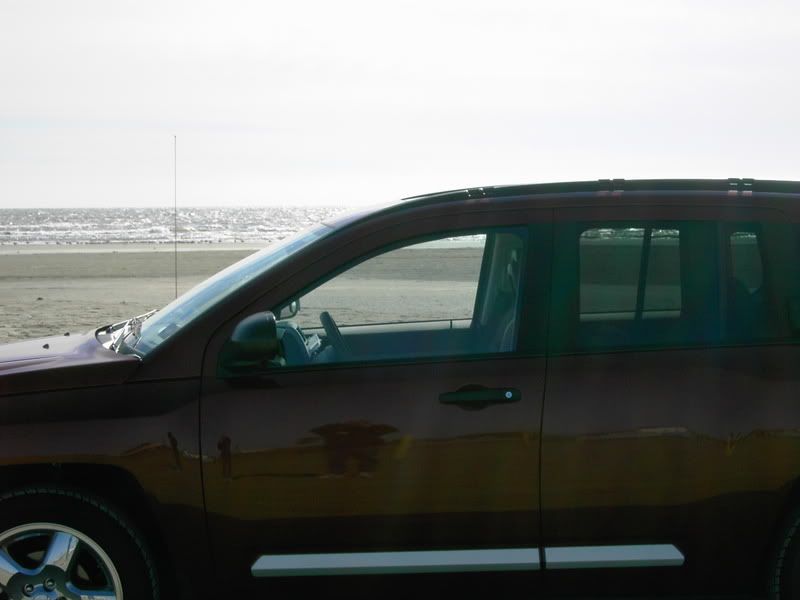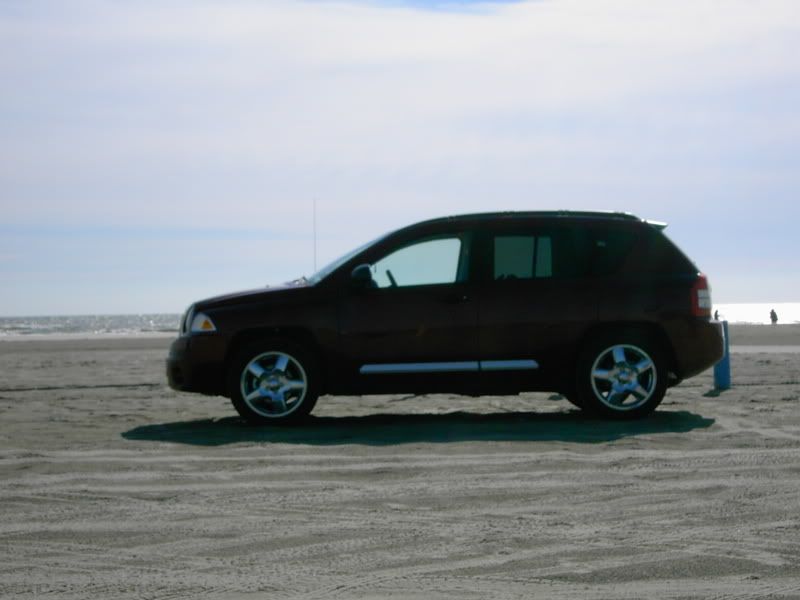 Jeep on the beach.
Close that door dad!! It's so COLD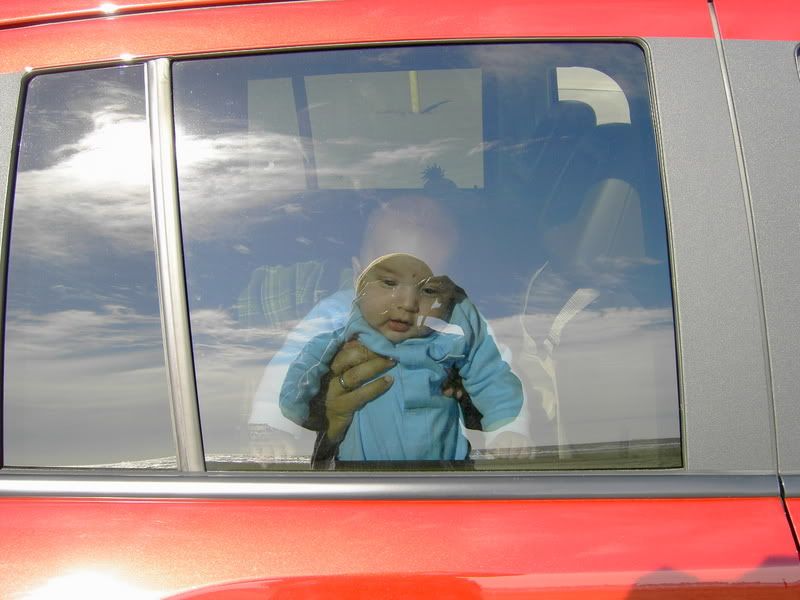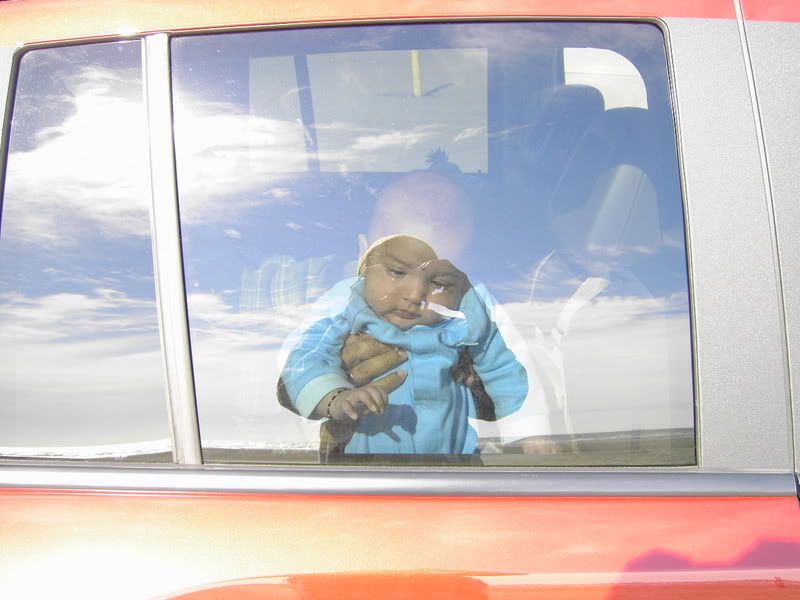 Views from a Jeep (you can see the reflection of the beach if you look close)