Got a great deal on a 2014 drivers door interior panel with remote entry and power windows; so I'm changing over my manual windows, trim etc to the electric version. Also changing the regulator (no problem), but as I am just about to button up the door, it seems JEEP has changed a wiring connector and colors. In particular, the "Pressure Sensor" (apparently used with the air bags) has a connection that does not mate to the 2014 wiring.
1. My 2015 Sport has a 2 pin plug, maybe 18g wiring, blue and light green/green colors.
2. The 2014 door panel wiring has a similar but incompatible 2 prong connector, but the wires are at least 14G, and they are orange/blue and orange black.
3. I did not know the door panel I purchased would have the wiring (long story..) so I had also purchased a 2015 Sport door wiring harness, WITH electrics. That wiring has the same non-compatible connector, but the colors have been changed to orange/white and orange/green. NOTE: I ordered the part from MOPAR direct, specifying the 2.4L engine.
ARGHH!
I'm ok with cutting the connector off the stock 2015 door harness, then cutting off the incompatible connector and splicing it in. But I have no idea what the wire connections should be.
Based upon my existing pressure sensor wiring in (1) above and using the wiring on the 2014 door panel (2 above) do I splice blue to orange/blue? Or Blue to orange/black?
I just don't know if this sensor is polarity dependent or not; being air bag related, I don;'t really want to bugger this up...
What a pita...
Anybody have the answer?
Pics:
Here's the part. It is not even listed as a Jeep part, but Chrysler: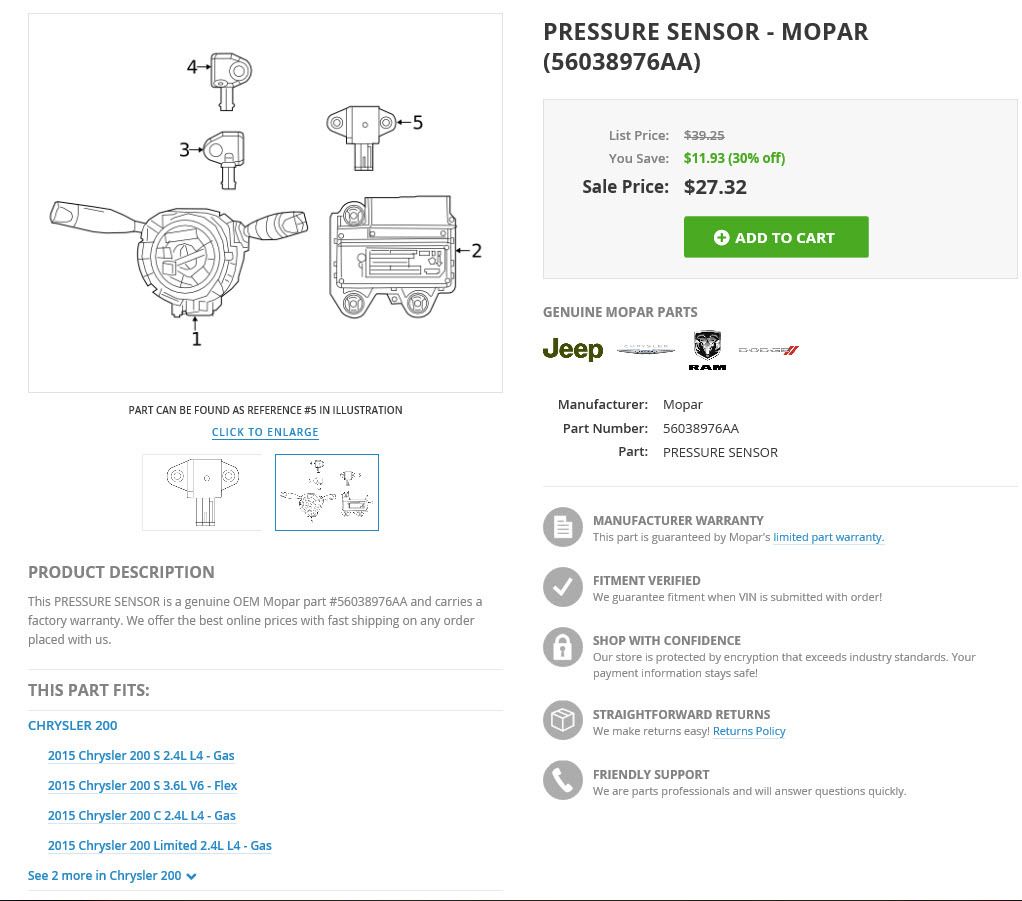 Located here, upper right: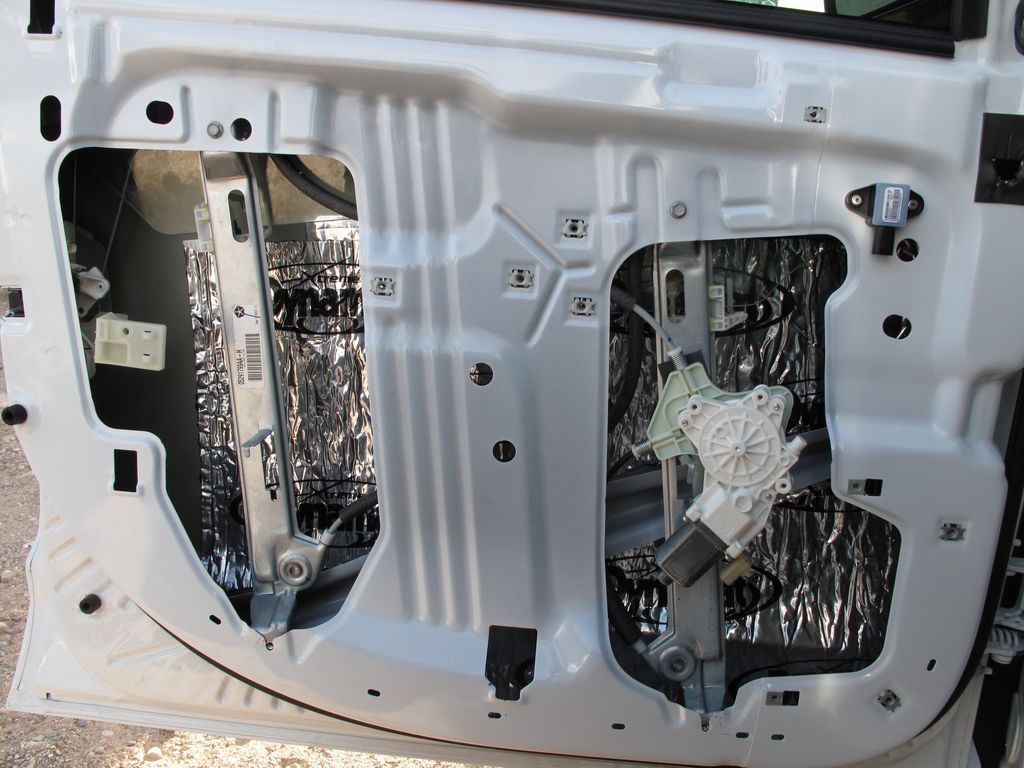 Detailed pic: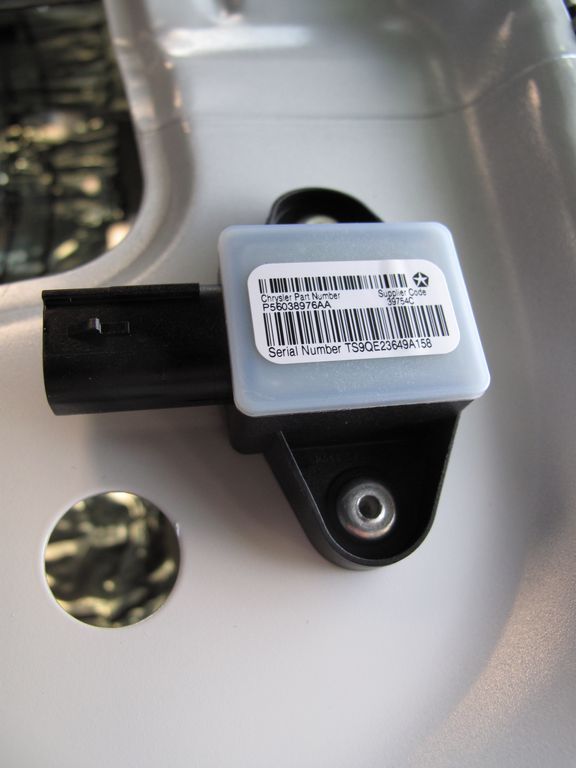 Incompatible connectors: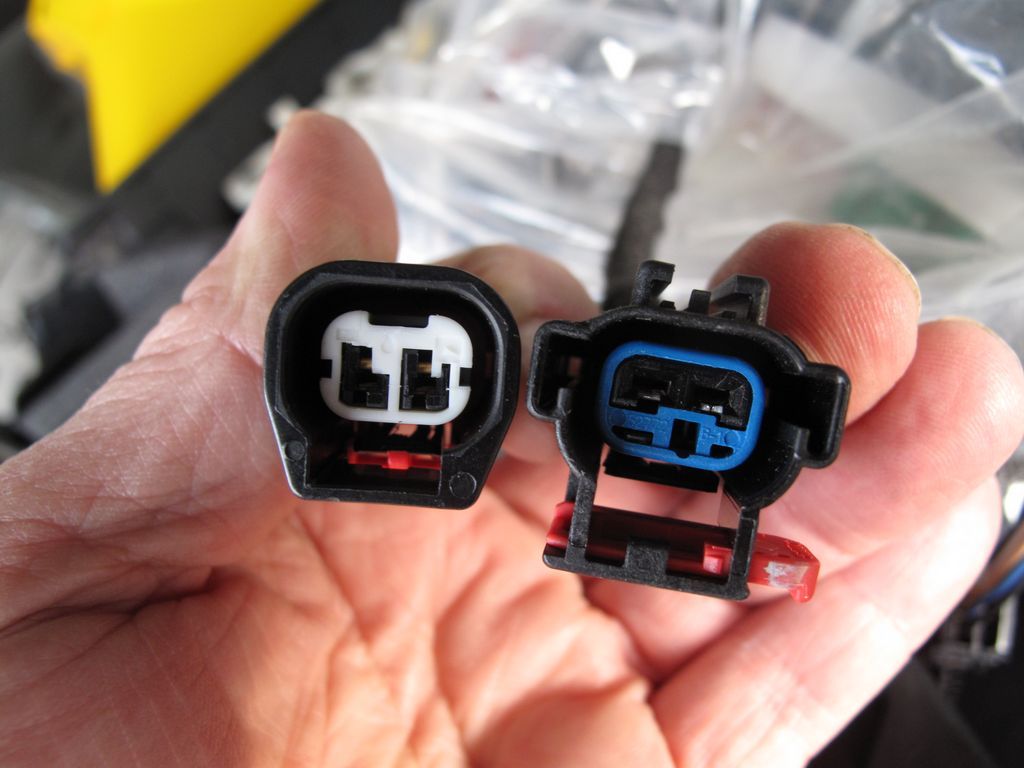 All that said... why is there a pressure sensor for an air bag? I thought these were deployed on impact - sudden g-force, BOOM! At any rate... why put it in a door???
TIA