I started replacing regular filament bulbs by the newest SDM Led type bulbs. I tried regular Led replacements, they are piece of junk. After a lot of tries and some money wasted, I came to the conclusion that amber (yellow) are definately not bright enough to replace the oem bulbs. Also, the dual intensity leds (3157/3757) are deceiving because the difference between the low and high modes is hard to see thus becomes dangerous as a car in front would barely see you are flashing at night. In the back it's different since they only flash when turning "on", the low mode isn't used and for brakes, the third brake light help people notice you are braking so it is acceptable.
A couple things to consider:
-don't put white ones in the brakes as they put-out a bluewish white and it looks purple in the red housing, go with red. You must use 6 ohms 50 W resistors for the brakes or strange things will happen, like having the front parkings turning on when braking.
-don't put amber ones in any flashers as they are not bright enough, a lot less than white or red. There are switch back 120 SMD Leds with 80 amber & 40 white leds available on the market, but they are expensive. They would probably be fine as they are white in low mode and amber in the high mode (flashing) so it does a nice contrast when flashing at night as they go from white to amber. I'm thinking about buying a set.
-eBay is a good place to buy, look for sellers in China, Hong Kong, they are usually cheaper. Shop around and compare, you can get pairs of 3157/921 - 68 leds for about $12-18 USD, I paid $5 USD for 2 X 194 - 9 leds --> shipping included.
I decided to put:
- 68 SMD Leds (1210 type) RED 3157 in the tail light flashers
- 30 SMD Leds (5050 type) RED 3157 in the brakes
- 68 SMD Leds (1210 type) WHITE 921 for backups
- 9 SMD Leds (5050 type) WHITE 194 for license plate
- kept regular filament bulbs in the front parkings for now - thinking about switch back ones
note: 921, 194, 2825 are all the same, also 3157 will fit 3757 if you dremel the tabs a little bit - there are none 3757 smd bulbs on the market.
the ones not to buy: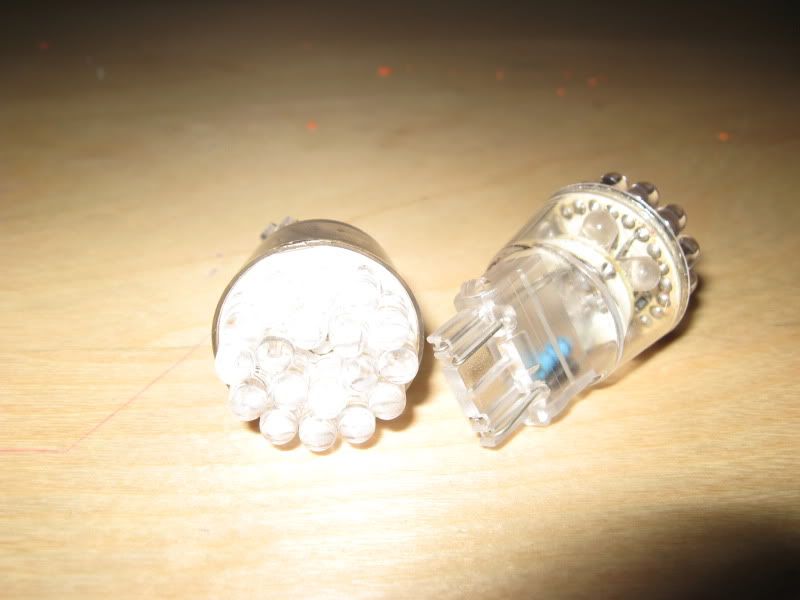 SMD leds: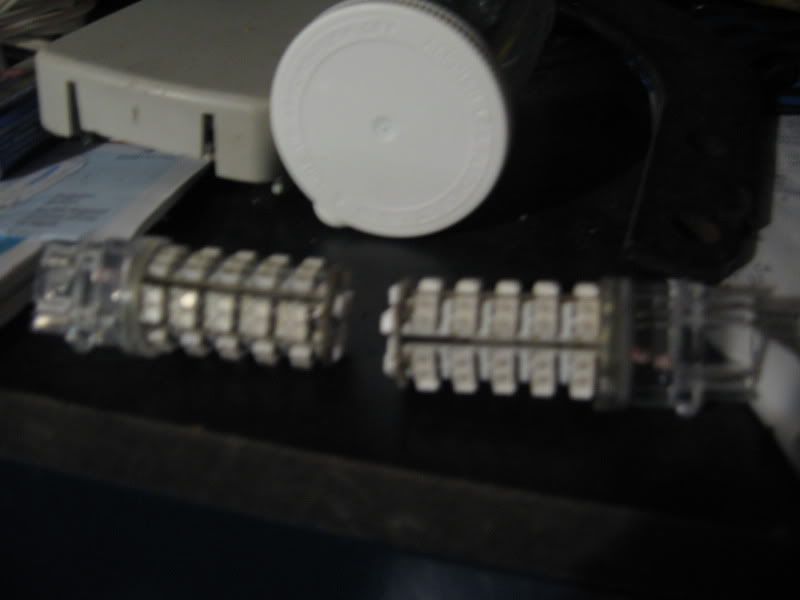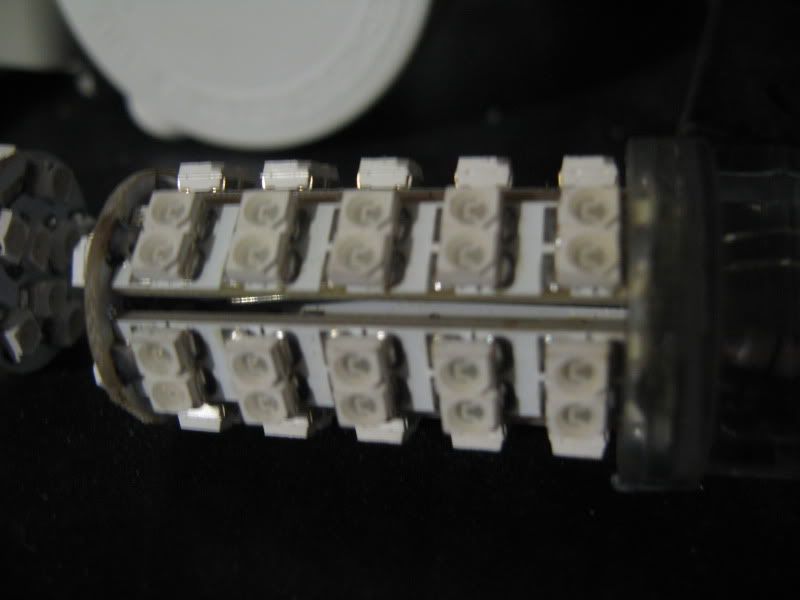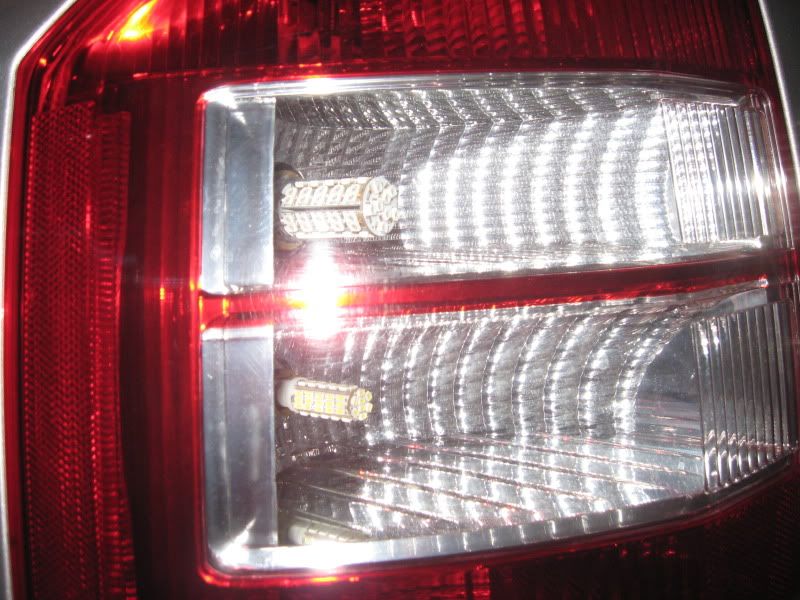 see how bright are the red flashers (color is truly red, althought it seems yellow on the picture):
backup lights:
license plate: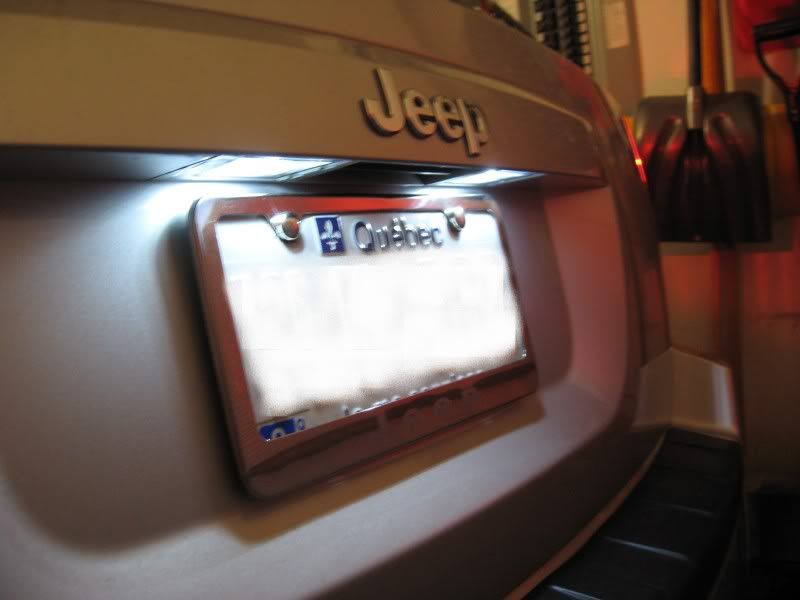 6 ohms 50w resistors: